These Are The Irrigation System Types We Recommend For Our Clients Living In Hancock County, Lucas County, And Wood County, Ohio
Knowing the best irrigation installation and design for your yard can help you save water, money, and your plants. It'll also lessen your stress and increase your enjoyment!
In this post, you can find out which 3 types of irrigation systems are best for homes. You can also discover where they work best, how they operate, and more.
The Grass IS Greener Over There!
"Doesn't it upset you that their lawn is so much greener?" complains James.
Sarah nods quickly. "Yes, but we don't have to get all excited right now. There's a solution out there to replace our not-so-great irrigation system.
Jason sits back with a grunt. "Yeah, hand watering didn't work because it took up too much of our time. Our current irrigation system doesn't work well either. So, what, we need a different type of irrigation system?"
Sarah shrugs. "That sounds like a good solution to me, minus the cost to install an irrigation system again. Why don't we" -she slides her phone out from her purse- "Google it and see what we can find out?"
Jason nods while Sarah starts typing into Google search. Here's what she finds and shares:
Types Of Irrigation Systems For Homes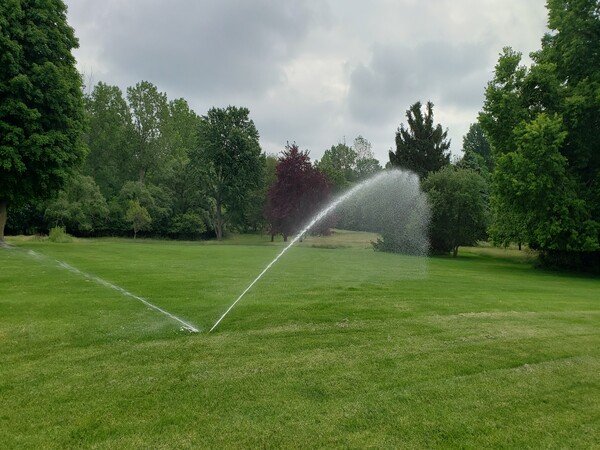 The three main types of irrigation systems for homes are sprinkler irrigation, drip irrigation, and bubbler irrigation. Surface and sprinkler irrigation types do that same thing differently. Drip irrigation works best for areas needing custom watering.
Sprinkler Irrigation System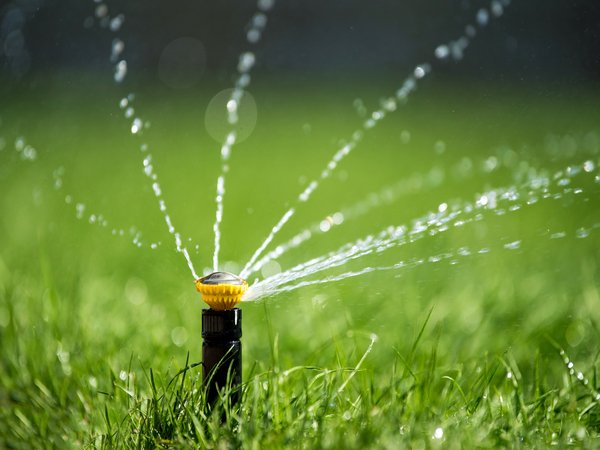 This is the most common type of irrigation system for lawns.
The sprinkler system is made of sprinkler heads that are level with the ground or just above it. They pop out to water the surface area zones of your lawn.
They're great because you can:
Connect them to timers and sensors
Have them shut off when it rains
Use them to conserve water
You can choose different sprinkler heads for various areas of your yard. They can water in fixed patterns, just go back and forth, or in circles.
They do waste some water through evaporation and if a stiff breeze picks up some of the water. You may not want them if your property has a steep slope or the soil is sandy or clay-based.
Drip Irrigation System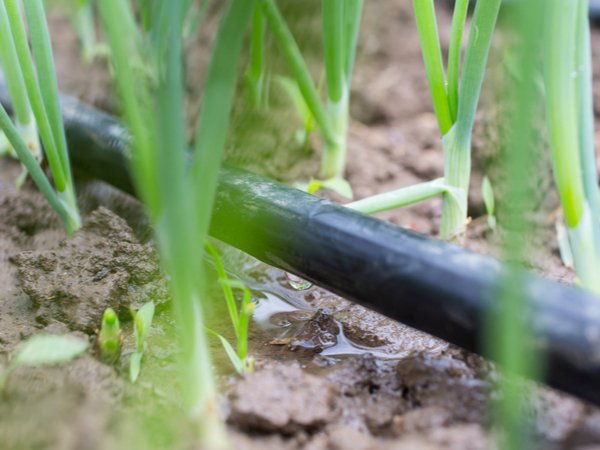 This irrigation system is great if you need to water a variety of plants.
You place hoses throughout the area that have drippers (also called emitters) on them. They release the water directly towards the roots.
People love drip irrigation because it's:
Works in any kind of yard and soil
Gets rid of overspray and some evaporation
Uses and wastes less water
You can customize them to release different amounts of water to various plants.
But, they aren't perfect. Drip irrigation hoses can get stepped on, cut, chewed, and otherwise damaged. Improper installation can also harm root development. Lastly, the filter needs flushing.
Bubbler Irrigation System
This system is like drip irrigation but it puts out more water.
Due to this, bubbler irrigation systems are more ideal for areas with larger and/or more similar plants.
You can set them up with timers and so they only water certain plants.
Bonus: Multiple Irrigation System Types
You can also use more than one of the types of irrigation systems. It all depends on what kind of lawn and garden size and combination you have.
You May Also Like To Know
"This is a great starting point, but I feel like we need to do some more digging before we call anyone," says James. Sarah smiles. "Exactly what I'm thinking. Let's check out this blog some more then."
Ready to get your own irrigation installation? Give Simmons Landscape & Irrigation a call or fill out our contact form today!