Making Landscapes Thrive For 105 Years And Counting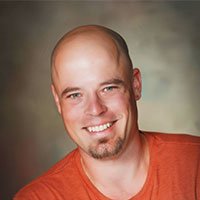 " Please click one of the buttons below to share your experience. Besides my gratefulness, it will help other homeowners make an informed decision about who they trust their home with. "
- Christopher Corney, Owner of Simmons Irrigation
Read what our satisfied clients had to say about us, get an insight into how we do our work, and see what you can expect when choosing us as your landscape & irrigation company.
Dependable company and can count on their work being done efficiently and right the first time!
Hi Veronica, thank you for trusting us to find the problem valve. We're glad that you can get back to using that missing zone!
Newbies to the sprinkler world. Chris was wonderful, knowledgeable, and quick to get the job done. Thanks for all the useful information.
Chris is extremely knowledgable and professional. We appreciate his advice on repairs and well as his expertise.
Angela, thank you for working with us to identify the "root" cause of the failure of the zone in the back yard. The team appreciates the kind words!
I can't think of time when we've had performance and communication done so well for any project or installation – Excellent.
Hi David! Thank you for a allowing us the opportunity to work with you and your wife to get you off of hose duty with your new irrigation system!
Chris did a phenomenal job with our irrigation system. He was very professional with his service and knew what he was doing. 10 out of 10 would recommend to anyone looking for irrigation and landscape help.
Hi Tommy, I'm thrilled that you had a great experience. I look forward to working with you again in the future!
I can't speak more highly of the work that is performed by the professional staff at Simmons.
They aren't the cheapest, but the quality of workmanship is worth it to me.
Thank you for the kind words, they mean a lot to us. Quality work is what we strive for on every job we do.
Hi Allison, I'm so glad we were able to take care of your irrigation winterization in BG. It was a pleasure meeting you! Thank you for your review!
Jack, we really appreciate working for you. We hope that you are happy with the corrections we made.
Hello Clayton, it is a pleasure to hear that you are pleased with us. We look forward to talking with you again soon!
Hi Jeff, Thank you for choosing us to provide you with our irrigation services again this season!
Hi Josh! Thank you for letting us know that we did a great job getting your irrigation system functional. It means a lot to us!