Irrigation Repair And Maintenance
Keep your lawn green and healthy with qualified irrigation repair and maintenance services
Making Landscapes Thrive For 105 Years And Counting
An Irrigation System Working Correctly Is A Must For A Beautiful Lawn
Walking barefoot on your own lawn is one of the biggest perks of being a homeowner. You can also play with your kids, throw an impromptu barbecue with friends, or watch the sunset from your favorite chair.
But having a green lawn – and keeping it that way – doesn't come without challenges. Soggy lawn, dry grass, and mysterious water bills are all indicators of a possible irrigation issue.
We're here to help you restore the functionality of your irrigation system so your grass stays green and healthy for longer.
The Three Most Common Signs Your Irrigation System Needs A Repair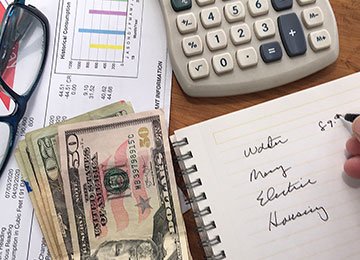 A suspiciously high water bill
If your water bill keeps increasing but your yard is still looking dry, you might have an underground leak somewhere. A high water bill is one of the first signs there's something going wrong on with your irrigation system.
If your yard keeps puddling, or, on the other hand, dry patches of grass are popping up, your irrigation system may no longer be functioning properly. Sometimes this happens if because of the season you haven't had to use it that often. Either way, both too wet and too dry areas are signs of leaks that need to be investigated.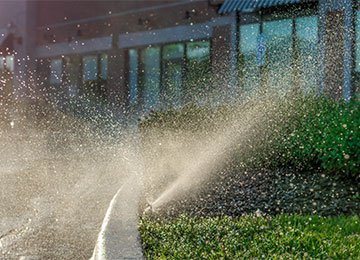 Sprinklers not working properly
Automatic sprinklers require maintenance. They can get stuck in one direction or stop working altogether. If you leave them unattended, your lawn will have dead grass areas in one place and over-watered grass areas in another.
For a well-functioning irrigation system, we recommend you give it a health check three times per year. We can help you make sure everything is working correctly for the appropriate time of year, so you avoid spending money on major repairs.
A Functional Irrigation System
In 3 Easy Steps
By addressing irrigation repairs when needed, you avoid replacing your whole irrigation system. Periodic maintenance and repairs also help you save money by cutting water losses. This keeps your lawn beautiful while maintaining the balance of nature. Here's our easy process:

Step 1. Get In Touch With Us
If you suspect there's something wrong with your current irrigation system, give us a call. We'll talk about what issues you've noticed and we'll schedule an on-site assessment.
Step 2. On-Site Assessment & Work
We'll come to your property to check the health of your irrigation system and provide a diagnostic. We'll also offer qualified repair recommendations based on our findings.

Step 3. Enjoy Your Healthy, Green Lawn
After the repairs are complete, your lawn will receive the right amount of water and will start looking healthy in no time. Enjoy your green lawn with your loved ones every day.
Irrigation Assessment And Repair Prices
The key to any successful irrigation repair is a thorough inspection. We're very meticulous in our work, and we guarantee comprehensive assessments and irrigation repairs that last.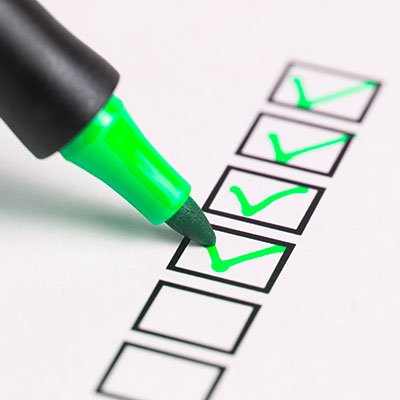 On-Site Assessment And Report
The on-site assessment includes a detailed health inspection of your entire irrigation system. First, we identify the main visible issues on your lawn. Second, we take the extra time to find less obvious indicators that would otherwise be missed by an untrained eye.
At the end of the assessment, we provide a detailed written report of all the issues identified. You will also receive our recommendations for the repairs needed and a plan for next steps.
If the repairs are an easy fix, we'll address them on the spot. If major repairs are in order, we'll give you your lawn back in less than a week. The repairs are charged at an hourly rate.
Irrigation Maintenance Package
Take the stress out of monitoring your irrigation system by getting ahead of issues that may arise throughout the season. With our prepaid full system inspection you're getting your irrigation tuned-up in spring and summer, as well as professional winterization services under the same convenient package (*additional visits may be requested based on your needs).
A limited number of Maintenance Packages are available each season. Call us for details so you don't miss out on saving 10% with a prepaid signup by March 30th.
Here's What Customers Say
Our happy clients from around the greater Toledo area and Northwest Ohio love the work that we do, and our commitment to the environment. Most of all, they love how our long-term irrigation solutions free up their time and help beautify their home.
I have dealt with Simmons landscaping for 20 years. They have done a excellent job.
They have done landscaping, installed a sprinkler system, and I get my mulch from them every 2 years. Their staff is well educated and very courteous.
If there is something that needs to be re-adjusted they have always been very responsive.
Chris did a phenomenal job with our irrigation system.
He was very professional with his service and knew what he was doing. 10 out of 10 would recommend to anyone looking for irrigation and landscape help.
I can't speak more highly of the work that is performed by the professional staff at Simmons.
They aren't the cheapest, but the quality of workmanship is worth it to me.
Maintain And Repair Your Irrigation Systems To Enjoy A Spotless Lawn For Longer