Keep your lawn green and healthy with quality residential and commercial irrigation maintenance services
Making Landscapes Thrive For 105 Years And Counting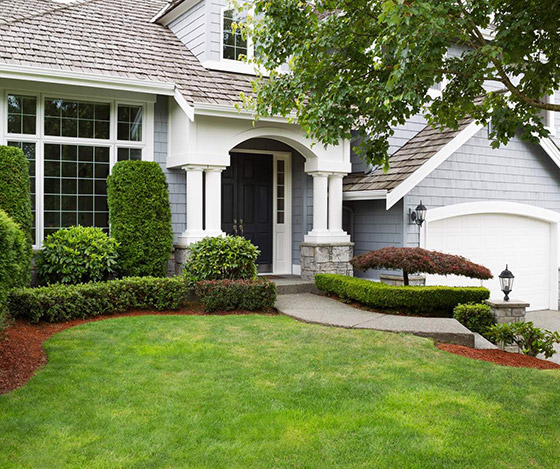 Residential Maintenance Services To Bring You Peace Of Mind
Do you remember when you originally installed your irrigation system? If so, do you recall what made you install it in the first place?
Most homeowners install an irrigation system because they want to keep their lawn healthy for longer. They love that clean, green look, and they want to keep it year round.
While installing the system is the first step, the best and easiest way to continue to do this is regular maintenance. By continually checking on it with professional services, you can extend the life of your system and the health of your lawn so that that luscious green yard look never fades.
Here are some of the services included in and items we check for during your irrigation maintenance:
Commercial Maintenance Services To Enhance The Look Of Your Property
Most companies understand the importance of their overall "look." They understand that the visual representation of their business speaks volumes about their brand, customer impression, and customer experience.
With that in mind, do you think a customer wants to see brown, dying grass when they visit your business – or do you think they want to see a lively landscape and happy environment?
Make sure your customers feel invited by your space and have the best experience possible with our commercial maintenance services.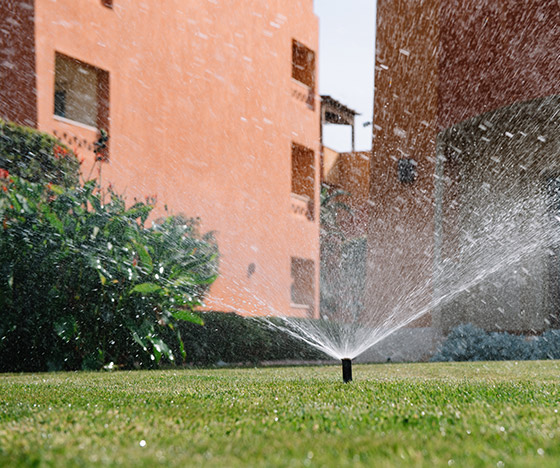 How To Maintain Your Irrigation System
A Functioning Irrigation System
In 3 Easy Steps
By addressing the upkeep of your irrigation system in the beginning, you avoid potential damage and the possible replacement of your whole system. Periodic maintenance also helps you save money by cutting water losses. This keeps your lawn beautiful while keeping money in your pocket down the road. Here's our easy process:

Step 1. Get In Touch With Us
If you suspect there's something wrong with your current irrigation system, give us a call. We'll talk about what issues you've noticed and we'll schedule an on-site assessment.
Step 2. On-Site Assessment & Work
We'll come to your property to check the health of your irrigation system and provide a diagnostic. If we identify any damage or non-functioning parts, we'll offer qualified repair recommendations based on our findings.

Step 3. Enjoy Your Healthy, Green Lawn
After the repairs are complete, your lawn will receive the right amount of water and will start looking healthy in no time. Enjoy your green lawn with your loved ones every day.
Residential Irrigation Assessment And Maintenance Prices​
The key to optimizing your irrigation system's performance is a thorough inspection before any work begins. We're very meticulous in our analyses and reports, and we guarantee comprehensive assessments to provide irrigation maintenance that lasts.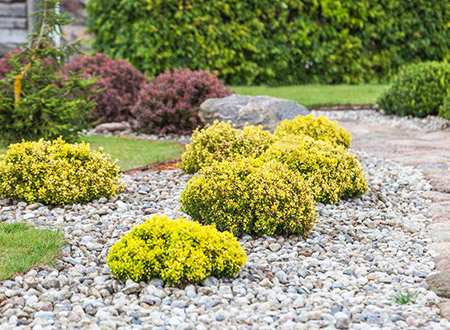 Starting Exploratory Opening Maintenance*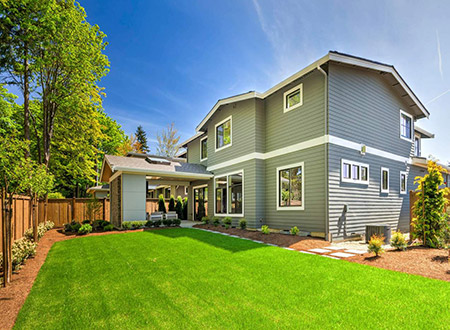 Winterization Residential Maintenance
Starting Maintenance Package
*These are starting prices and may change depending on the travel distance to your location, your yard footage, your yard's needs, and any extra features you'd like your home's irrigation system to have. We will provide an exact quote after the on-site assessment. Prices indicate one-time fees, and do not include winterization services for your system.
For a well-functioning irrigation system, we recommend you give it a health check three times per year. We can help you make sure everything is working correctly for the appropriate time of year, so you avoid spending money on major repairs.
Frequently Asked Questions
Find quick answers to some of your irrigation questions with our informative FAQ video – expert advice on irrigation.
Here's What Customers Say
Our happy clients from around the greater Toledo area and Northwest Ohio love the work that we do, and our commitment to the environment. Most of all, they love how our long-term irrigation solutions free up their time and help beautify their home.
I have dealt with Simmons landscaping for 20 years. They have done a excellent job.
They have done landscaping, installed a sprinkler system, and I get my mulch from them every 2 years. Their staff is well educated and very courteous.
If there is something that needs to be re-adjusted they have always been very responsive.
Chris did a phenomenal job with our irrigation system.
He was very professional with his service and knew what he was doing. 10 out of 10 would recommend to anyone looking for irrigation and landscape help.
I can't speak more highly of the work that is performed by the professional staff at Simmons.
They aren't the cheapest, but the quality of workmanship is worth it to me.
Keep Your Lawn Beautiful, Your Irrigation System Functional, And Save Money Down The Road