This Is How We Start Our Client's Irrigation Systems When Spring Rolls Around In Ohio
In this post, you can find our process for starting up irrigation systems. You can also find out how much it costs and what repairs can be made.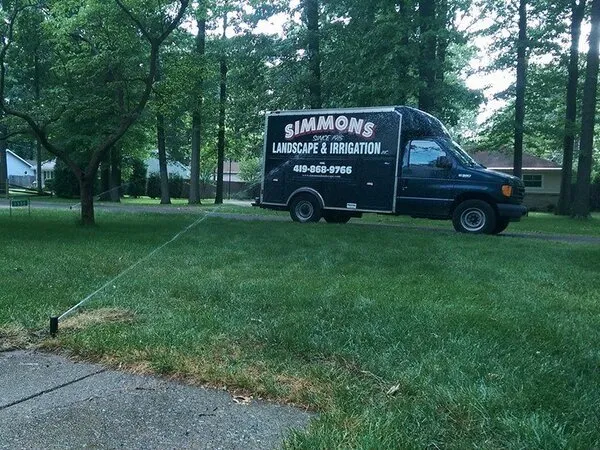 Spring Irrigation Start-Up Checklist
Regular irrigation maintenance is a crucial part of keeping your irrigation system running smoothly, especially when it comes to the changing seasons.
This is the work that we'll be performing at the time of the startup:
Locate, tag (if new client), and turn on the water to the irrigation system either at the city water connection -or-

 

Install intake, prime pump(s), and starting on pond, river, or lake systems, powering up and starting booster pump(s) on municipal water systems (if applicable)
Check the outdoor backflow preventer and winterization port for leaks on municipal irrigation systems
Verify the function of the controller by turning on each zone in sequence by walking through each zone
Adjust the alignment of all irrigation heads that are improperly adjusted
Check for easily observable leaks during a run test of each zone of sprinklers by walking to each head
Check for proper "head-to-head" coverage
Checking the water meter to ensure no leaks in the valves or mainline following the diagnostic inspection
Visual verification of communication of any watering interruption device (such as rain sensors or soil moisture sensors) connected to the controller
Repairs We Can Make Without Extra Paperwork
These are repairs we can make without having to ask for more signatures. We will need to discuss it with you first:
O-rings or internal components of the PVB
Pump related issues (if applicable)

 

Pump Start Relays/Pressure Switch/Start Capacitor
Controller modules (if newer RB or Toro)
Sprinklers or nozzles that do not function properly or cannot be adjusted
Broken, run over, or vandalized sprinklers
Observable leaks to the surface (minor)
The functionality of the watering interruption devices (replace batteries only)
Repairs Needing A Signature
With these repairs we'll need a signature from the homeowner before we do anything:
Repairs deemed necessary in or within 15 feet of utility boxes or along property lines or curbs unless they're existing sprinkler heads needing replacement
Additions to the irrigation system to add sprinkler heads to underwatered portions of the lawn
Large breaks in the pipe
Items damaged by plows or wheels off the driveway during wintertime
Vandalized or stolen components
Winter freeze damage
Improper water connections (systems lacking PVB, RP, or other legal backflow devices as defined) by ORC 3745-95-01 Backflow prevention and cross-connection control definitions)
Crossed connections (systems found sharing a connection to city and well/pump devices)
How Much Can A Spring Irrigation Start-Up Cost?
It can cost $165 (plus tax) to $600. It mainly depends on what kind of system you have and how large it is. For 12 zones the cost is about $165. For systems with 13 to 18 zones the cost is about $195.
Additional costs are $30 for systems operating on pumps or wells and $115 for each additional controller.
For systems exceeding 3 independent controllers, with or without a pump, we have an hourly service rate of $150 (with a $600 minimum). This visit includes minor repairs during the initial visit.
Visit our irrigation maintenance page to learn more details about our spring start-up service, or fill out our contact form!
You May Also Like To Know