Simmons' Century-Old Story
There's more to it than installing irrigation systems
Making Landscapes Thrive For 105 Years And Counting
Unmatched Experience And Customer Care At Your Service
In 1915, an English landscaper called George Simmons left his job at the Kew Royal Botanical Garden and headed to Ohio to build his own business.
George always wanted to make sure his customers were at the forefront of every job.
He listened, cared about them, and always had their best interests at heart.
Today, we maintain the traditions of excellence and dedication when working on your lawn.
We treat every job, big or small, with the same professionalism and values that gained Simmons its long-lasting reputation.
Happier Families, One Lawn At A Time
Simmons Landscape & Irrigation has passed down through four generations of family ownership. In the spring of 2020, Christopher Corney, a longtime employee, purchased the company.
Chris understands better than anyone the value of family time. He is a loving husband who enjoys spending as much time as possible with his wife, their four children, their dogs, and geese.
Chris' mission is to help families get their time back by offering a service that does the work for them. When you're not stuck watering your lawn, you have more time and energy to devote to your loved ones and all the things that matter to you.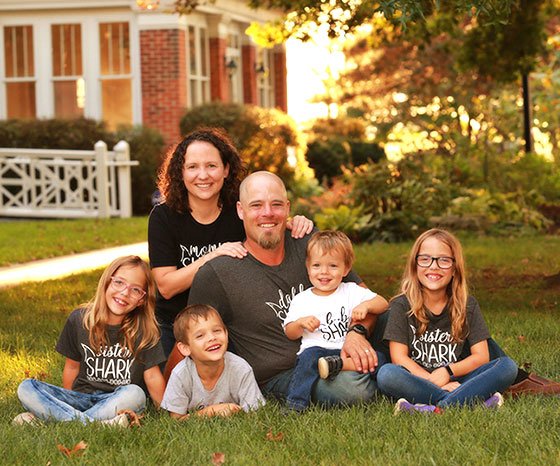 Tracing The Roots Of our Business
Discover the distinctive history of our century-old company as we trace the evolution of Simmons Landscape and Irrigation from its inception in 1915 to the present day. 
Discover the passion and expertise that drives our company forward – learn more about the members of our talented irrigation team and their commitment to delivering top-quality solutions for your needs.
Here's What Customers Say
Our happy clients from around the greater Toledo area and Northwest Ohio love the work that we do, and our commitment to the environment. Most of all, they love how our long-term irrigation solutions free up their time and help beautify their home.
Simmons Landscape was excellent.
Installer Chris was competent, friendly, took time to explain anything and everything I asked, was skillful, and put in a hard day's work for the day and a half it took to install. Then he thoroughly explained operation and maintenance.
I highly recommend Simmons for a home underground watering system.
I have dealt with Simmons landscaping for 20 years. They have done a excellent job.
They have done landscaping, installed a sprinkler system, and I get my mulch from them every 2 years. Their staff is well educated and very courteous.
If there is something that needs to be re-adjusted they have always been very responsive.
Chris did a phenomenal job with our irrigation system.
He was very professional with his service and knew what he was doing. 10 out of 10 would recommend to anyone looking for irrigation and landscape help.
Your Lawn Deserves A Dedicated, Professional Team