Expert Irrigation System Repair And Installation From The Premier Irrigation Company Serving Toledo, Ohio
Keep Your Yard Healthy And Green in Northwest Ohio and Southeast Michigan since 1915
Making Landscapes Thrive For 105 Years And Counting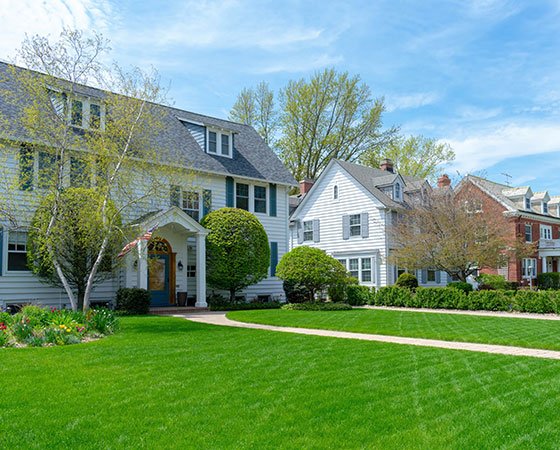 The Grass Is Not Greener On The Other Side. It's Greener Where You Water It Properly.
If you're like most Toledo homeowners, you dream of a green lawn to enjoy as you sip your morning coffee. You sit on the porch, birds are chirping, and everywhere you look there's the green calmness of your perfect lawn.
Except for those areas where the grass is dying. Not enough water makes your lawn dry. Too much water and you're looking at puddles and patches of brown grass.
We're here to bring your lawn to that perfect balance, so you can enjoy your green grass all season long.
A Blooming Toledo Home Landscape And More Free Time For You
Keeping your lawn in perfect condition by yourself is not an easy task. Watering a regular Toledo home lawn requires around 2 hours of standing in the scorching sun. You drag a hose around your yard, multiple times per week, while all your family has fun elsewhere.
That's a lot of time you could use doing other things that you love. Like spending time with your loved ones, reading a good book, or going for a vacation.
A professional irrigation system does all the work for you. It ensures your lawn gets the right amount of water it needs while giving you your time back.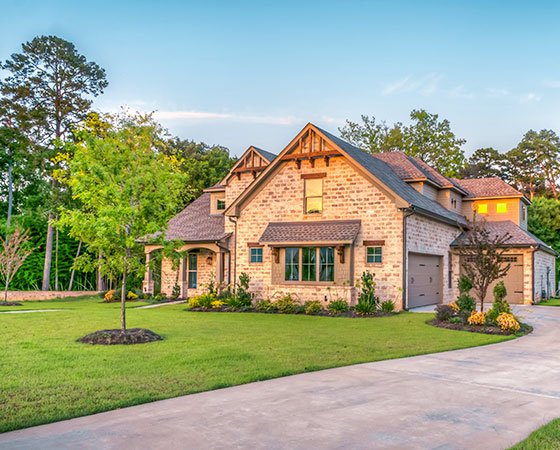 No irrigation project is out of our reach. From large walkways and patios to commercial tree lawns and backyard sanctuaries, we can install and repair any irrigation system to make your landscape thrive.
An Evergreen Landscape In 3 Easy Steps
Your yard is something to be proud of and something to enjoy. Whether you need to repair a leak or install a new irrigation system, we're here to make sure your lawn gets the care it needs.
Here's how we do it:

Step 1. Get In Touch With Us
If you suspect there's something wrong with your current irrigation system, or you want to install a new one, give us a call. We'll talk about your vision for your landscape and we'll schedule a site assessment.
Step 2. On-Site Assessment & Work
We'll come to your property to check the health of your irrigation system and provide a diagnostic. If you need a new irrigation system, we'll plan and install the best solution for your landscape type.

Step 3. Enjoy Your Healthy, Evergreen Lawn
With a proper irrigation system in place, there's more time for you to enjoy the important things in life. Get together with your loved ones more often and spend time doing what you love, while your lawn stays beautiful and green.
Our Humble Beginnings, 105 Years Ago
Simmons Landscape & Irrigation was founded in 1915 by George Simmons, a former landscaper for the Kew Gardens in the United Kingdom. Settling in Toledo, Ohio, George started with only a reel mower and a horse-drawn cart to travel between jobs. By building strong customer relations and creating a tradition of excellence, the business grew year by year. 105 years later, Simmons Landscape & Irrigation is proud to keep servicing residential and commercial properties in NW Ohio and SE Michigan.
Here's What Customers Say
Our happy clients from around the greater Toledo area and Northwest Ohio love the work that we do, and our commitment to the environment. Most of all, they love how our long-term irrigation solutions free up their time and help beautify their home.
I can't speak more highly of the work that is performed by the professional staff at Simmons.
They aren't the cheapest, but the quality of workmanship is worth it to me.
Simmons Landscape was excellent.
Installer Chris was competent, friendly, took time to explain anything and everything I asked, was skillful, and put in a hard day's work for the day and a half it took to install. Then he thoroughly explained operation and maintenance.
I highly recommend Simmons for a home underground watering system.
I have dealt with Simmons landscaping for 20 years. They have done a excellent job.
They have done landscaping, installed a sprinkler system, and I get my mulch from them every 2 years. Their staff is well educated and very courteous.
If there is something that needs to be re-adjusted they have always been very responsive.
Frequently Asked Questions
How often do you need to maintain an irrigation system?

For a well-functioning irrigation system, Simmons Landscape & Irrigation recommends a health check three times per year. Our maintenance services include:

Start-up and visual inspection of visible indoor and outdoor plumbing and meters.
Rain sensor function test.
Full controller function test and programming.
Adjusting sprinklers as needed.
Providing a verbal health report.
How much does a good irrigation system cost?

The cost of an irrigation system varies based on several factors, including the size of your yard, materials needed, labor, complexity of the project, and any upgrades or additional features. Simmons Landscape & Irrigation provides different packages:

Basic Irrigation System: For a front lawn around 4000 sq. ft. This includes a basic programmable timer and high-quality sprinklers. Costs start at $6.5k and the installation timeline is approximately 3 days.
Medium Irrigation System: For both front and back lawns, around 12,000 sq.ft. This also includes a basic programmable timer and high-quality sprinklers. Costs average between $12k and $14k and the installation timeline is between 4-7 days.
Large Irrigation System: For large residential yards (front and back) of 12,000+ sq. ft. This can include advanced features like wi-fi timers, flow control, weather sensors, and high-quality sprinklers. Costs average between $16k and $25k and the installation timeline is between 1-2 weeks.

 

Please note that these are average prices and may change based on specific needs. An exact quote will be provided after an on-site assessment by Simmons Landscape & Irrigation.
How do I winterize my irrigation system to prevent damage from freezing temperatures?

Winterizing your irrigation system is a crucial step in ensuring its longevity and preventing potential damage from freezing temperatures. Simmons Landscape & Irrigation provides a comprehensive guide on how to properly winterize your system here.
Keep Your Lawn Green All Year Round With Expert Irrigation Repair And Installation